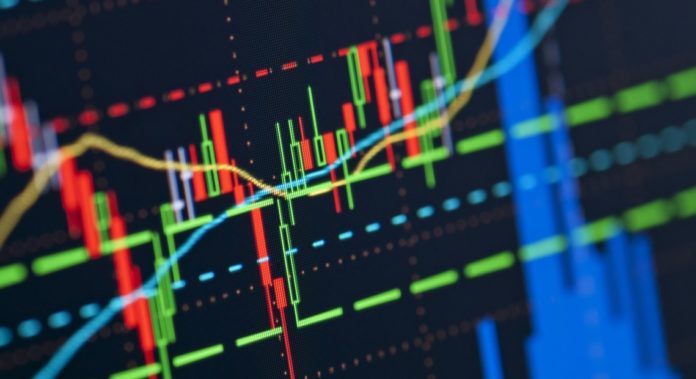 Ethereum (ETH) is eyeing a rally towards $300 as the price has just found support on the 61.8% fib retracement level from the previous local top. This might be a sign of relief for the bulls as the price could rally higher to reach the top of the ascending wedge in the days ahead. However, just as we can see the possibility of this leading to an ascending triangle breakout within the rising wedge, we can also see that it could be a double top as the price has struggled to effectively break past $272 in the past. The rising wedge that the price is trading will also have to break ultimately and we might see a sharp decline in the next two months as the overall cryptocurrency market nosedives. However, before that happens we might still see a rally towards $300.
Going long on ETH/USD is extremely risky at this point. Traders might be looking for a $30-$50 move to the upside but the downside is much deeper. If things turn out as we expect it to and the price ends up falling in July and August under pressure from major financial markets especially the S&P 500 (SPX) and the Euro (EUR/USD), we might see a double digit price a lot sooner than expected. The market never runs short of hopium. I remember the time when Ethereum (ETH) was first launched. The early investors would be very eager to come to its defense when the price would show weakness and often make the argument that who would want to sell such a promising cryptocurrency. Similarly, a lot of people thought that it was only a matter of time before the banks got involved and hoarded tons of coins. We all know how that turned out.
The only coins that banks and other large financial institutions FOMO into are gold coins. They want to invest in cryptocurrencies, but not in the coins; mainly in the businesses that allow people to trade those coins. In the early days it was about investing in a promising technology but soon it became just like any other market where investors buy low and sell high to investors who don't know any better. If we take a look at the daily chart for ETH/BTC, we can see how people lost faith in Ethereum (ETH) just when they saw BTC/USD rally short term.
Ethereum (ETH) has been down for more than seven days now against Bitcoin (BTC) in the recent past. There is still not much hope of a recovery although we might see the bull flag come to fruition and the price might break out to kick off a mini altcoin rally. However, it should be noted that all of this is going to happen in a very short window and ETH/BTC is highly unlikely to close above the 200 day EMA even if it ends up breaking the strong trend line resistance in the days and weeks ahead.
Visualizza articolo… <cryptodaily.co.uk/2019/06/ethereum-rally-towards-300-still-likely-but-price-remains-vulnerable>