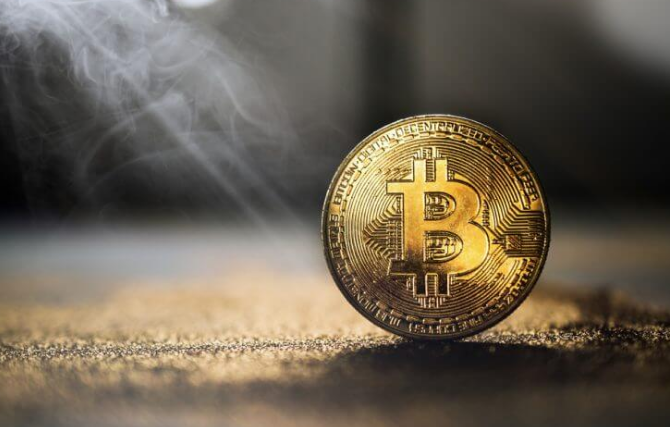 A position trader is making noise on social media after tweeting an ultra bullish prediction on bitcoin.
The cryptocurrency's performance in the last two halvings may have prompted the analyst to make a bold call.
Other big names in the industry share a more conservative price target.
Bitcoin's recent bullish price action is giving new life to crypto enthusiasts. The crypto token is up over 12% year-to-date. While the gains are not as impressive as they sound, the technical ramifications of bitcoin trading above $8,000 is what's important. To many bulls, this is an indication that the king of cryptocurrencies has already bottomed out.
As bulls come out of hibernation, there are those who are giving their fearless forecasts on how high bitcoin will fare in the next few years. Some are sharing conservative targets around $12,000 by the end of 2020. Then, there's one trader who believes that bitcoin will soar to $100,000 in 24 months.
Bitcoin To Soar By 2021: Analyst
Do you think that bitcoin can surge over 1,130% in the next two years? Whether you believe it's possible or not, it doesn't matter according to trader Bitcoin Macro. The position trader took to Twitter to share his ultra bullish prediction on the top cryptocurrency. The analyst boldly said that the coin will breach $100,000 in a couple of years.
Many of his followers were quick to dismiss his forecast. User Don Barafranca replied that Bitcoin Macro is not thinking straight.
Others gave Bitcoin Macro the benefit of the doubt. They wished that the analyst supported his outrageous call with facts or analysis.
Bitcoin Gained Nearly 3,000% After The Second Halving
If you look at the historical performance of bitcoin after every halving, you would realize that Bitcoin Macro's prediction is not so far-fetched. The top cryptocurrency rose from $12.31 at the price of the first halving to $994.21 at the all-time high of the reward era. At the time, the cryptocurrency surged 7,976%.
Furthermore, bitcoin stunned critics and naysayers as it catapulted from $650.63 to an all-time high of $19,535.70 after the second halving. Gains of more than 1,130% is within the realm of possibility.
Analyst 'dave the wave' also believes that the cryptocurrency will move above $100,000 in the coming years. Even if the law of diminishing returns kicks in, the cryptocurrency would still ignite a face-melting bull run.
Other Crypto Big Shots Are Not So Optimistic
While bitcoin looks bullish, some top names in the industry are keeping their expectations conservative. Mike Novogratz, chief executive of crypto investment firm Galaxy Digital, predicts that bitcoin will end 2020 at $12,000. Fundstrat founder Thomas Lee says that the cryptocurrency will likely generate gains above 100% this year.
Only in bitcoin will you hear possible gains of 100% and people still call it conservative. The historical performance of the number one cryptocurrency has captured the imagination of both investors and speculators. Whether it goes above $100,000 or not, there's likely a possibility of raking in profits in the next few years. Of course, that's a classic high-risk, high-reward tradeoff.
The post Analyst: Bitcoin Will Skyrocket to $100,000 in 24 Months and "There's Nothing You Can Do About It" appeared first on CCN.com