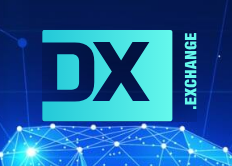 The DX.Exchange will launch its own security token as the exchange gets ready to enable security token trading for institutional and professional investors.
At the TOKEN2049 conference, the-Estonia based digital asset marketplace announced that it will start to list security tokens starting this week. Users will be able to buy token straight from the platform, either with fiat or digital currencies such as Bitcoin, Tether, Ether, XRP.
This is the first time a cryptocurrency exchange has provided a security token listing and trading platform. Retail investors will not be able to access this service, which will be open only to verified institutional or accredited investors.
Moreover, the exchange is also going to be showcasing its own original token, called In Good We Trust (IGWT), to showcase the new security token service and help raise money for the firm. 18 million IGWT tokens will be sold privately with ten percent of the profits from the exchange to be regularly distributed to the token holders. It's worth noting that there won't be a minimum investment amounts.
TOKEN2049
Before we go any further, for those that don't know the TOKEN2049 conference is one of the biggest and the most premier crypto event in Asia which has taken place from 13th-14th March this year. The event is held in Hong Kong and the speakers will have in-depth discussions on the token economy.
There is more than two thousand investors, entrepreneurs, developers and industry fanatics that will be attending the event to Hong Kong for two productive and insightful network days.
DX
The DX.Exchange is a peer to peer exchange and so the trading of security tokens will be enacted through a counterparty. The exchange's partner, MPS Marketplace Securities will automatically match buyers with sellers enabling near-constant liquidity. Whereas the DX.Exchange was only launched in 2018, the platform has quickly affiliated itself with some big names in the financial space.
The founder and CEO of the platform, Daniel Skowronski has said that the new security token listing service would help parties from traditional markets buy into the new sector saying "our vision is to bridge the gap between the old world and the new digital world."
The post New Security Token Showcased By DX.Exchange appeared first on cryptodaily.co.uk