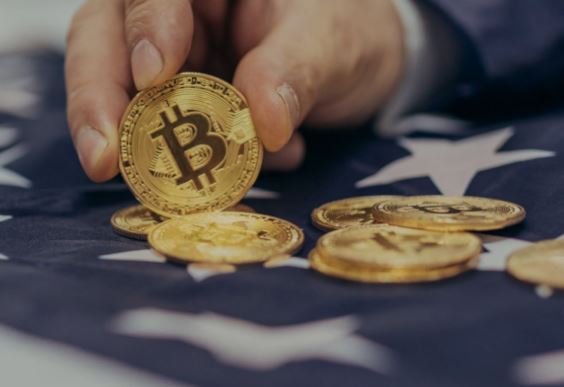 Bitcoin (BTC) has dropped more than 80% from its all-time high which means there is not much room for further downside here. Even if the price drops further, it is very likely to find a bottom between $2,000 and $3,000. The last time BTC/USD crashed, the price was trading inside a descending triangle. This time the circumstances are slightly different as the price is trading in an ascending triangle. A lot of analysts and investors take it as a sign of trend reversal which means BTC/USD will revert to mean when it breaks above this triangle and rises towards the previous one. All of this sounds good to believe but ground realities are not as simple and straightforward.
The price is currently trading above the 50 day moving average but there is a problem. The ascending triangle seen on the daily chart for BTC/USD could soon turn into a bear flag if the price breaks slightly below it and then faces a strong rejection. Something similar happened in October, 2018 when the price broke above the descending triangle and retraced back inside it before the daily close. The same thing could happen this time but the price will have to form a long wick to the downside. This means that there is a strong possibility of a flash crash to $3,000 before the rally towards $4,000. Please note that this fall towards $3,000 can in no way be considered the bottom. A lot of people will take this for the bottom and start buying which will give the price the bullish momentum it needs to rally before the final corrective wave to the downside.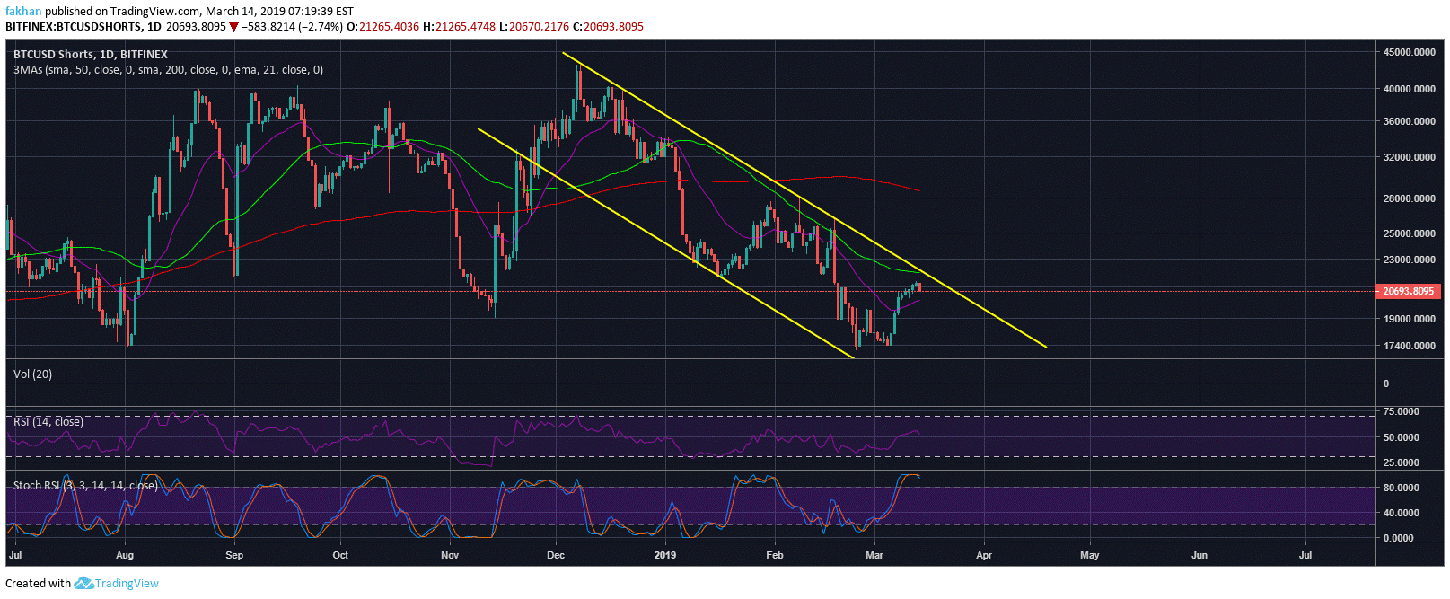 The daily chart for BTCUSDShorts is also signaling a decline but if BTC/USD flash crashes to $3,000 we could see this descending channel break and the number of margined shorts will soon be trading above the 50 day moving average. While the bulls are scared to step up and take control, the bears are equally scared to push harder at this point because they realize that there is not much room for further downside and the low trading volume makes it very difficult to get in and out of positions. A lot of people who shorted Bitcoin (BTC) from near its all-time high have already closed most of their positions and are reluctant to open more this close to the bottom.
Regardless of the price action of Bitcoin (BTC) at the moment, this is the time to buy not sell. In other words, the market is close to a trend reversal and investors who believe in the long term potential of Bitcoin (BTC) mustn't wait for a few hundred dollars drop to accumulate. If you are entering margined positions then yes caution must be exercised but for those that want to accumulate as much Bitcoin (BTC) as they can long term, this is one of the best times in history to start buying.
The post Bitcoin (BTC) Could Flash Crash To $3,000 Before A Breakout To The Upside appeared first on cryptodaily.co.uk