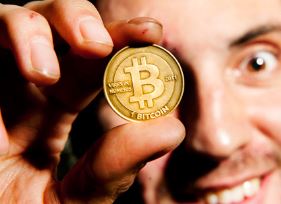 The Chicago Board Options Exchange announced today, that it will not be adding any new Bitcoin futures of any kind this month.
"CFE is not adding a Cboe Bitcoin (USD) ("XBT") futures contractfor trading in March 2019.CFE is assessing its approach with respect to how it plans to continue to offer digital asset derivatives for trading. While it considers its next steps, CFE does not currently intend to list additional XBT futures contracts for trading. Currently listed XBT futures contracts remain available for trading."
New contracts were added in the several other categories including Volatility Index futures. Funny, it seems like a Bitcoin ETF would be a good fit for this but the only thing is, is that it doesn't exist and it doesn't seem like it will for a significant amount of time.
ETF
The Bitcoin ETF is one of the most anticipated 'events' to occur in the crypto market this year. But the ETF has been the financial 'vapourware' of the past couple years and everyone is eager to find out when it's going to happen. The SEC hasn't given us a specific date as of yet though which has left a lot of people getting angry.
The current Bitcoin futures are still available though. As reported by CCN,  "the last one expires on June 19th. XBTJ19, which closes next month date-wise, has a settlement price of $3847. The bears might win those shares, as the last closing price shown on the page was $3850." Bitcoin still has a few weeks to make some gains but crypto figures like Tom Lee think that the process will start a lot sooner than expected with a crescendo in August.
So it seems that future sellers in the market still have a while yet to change their mind but the people on the bear side of things were prescient.
In terms of price, the leading cryptocurrency is currently priced at $3,929 following a 0.44 percent increase over the past 24 hours. In addition, the market cap for Bitcoin is $69,117,980,959 at the time of writing.
The post Bitcoin Futures Not Being Added By Cboe appeared first on cryptodaily.co.uk